I have not started to decorate for Christmas, but I plan to begin this week. In the meantime, I am still making some things. I went home for the weekend an discovered that a tree next to my parents' house had beautiful cones. I brought them into the house and dried them on the wood stove so that they would open up. As you will see, I have plans to use a fair number of cones this year. Here is the beginning of the cones for Christmas.
I began with a plain flower pot that I recently put a small tree I purchased last Christmas. It had outgrown it's previous one. I wanted to add a little for Christmas. I first tied some Christmas lace around it into a bow.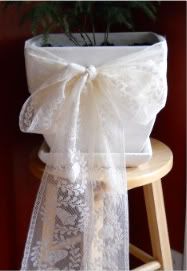 Then I got two of the cones that I had prepared on the weekend.
You can see how much they opened on the stove when looking at both pictures. My hands were sticking together when handling them, but when they dried they looked like I had put a gloss on them.
I tied some green lace and jute and glued them to the cone. I used a piece of jute to then attach the cones to the bow.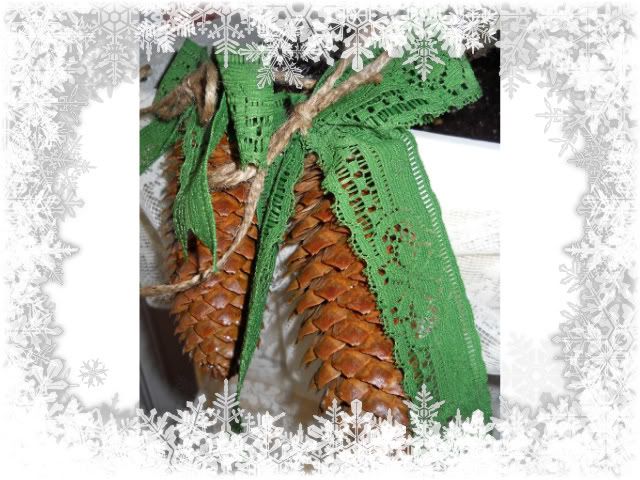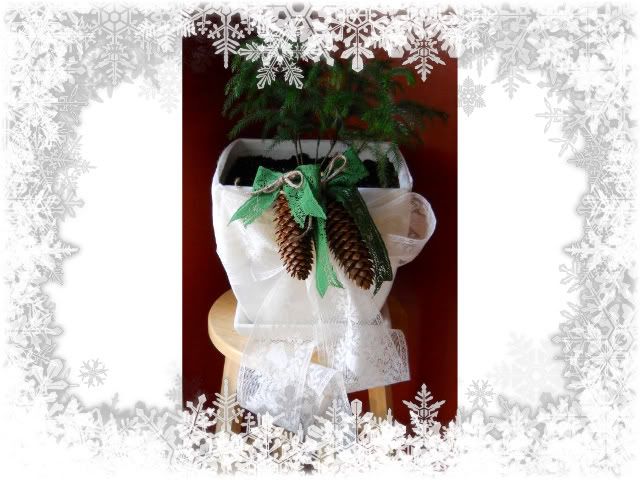 This was the arrangement that I ended with, but those cones look good anywhere on the flower pot.