Prior to going home this weekend to visit my parents and collecting many cones, I started to make some from fabric. I made 4 and created a hanging for my door.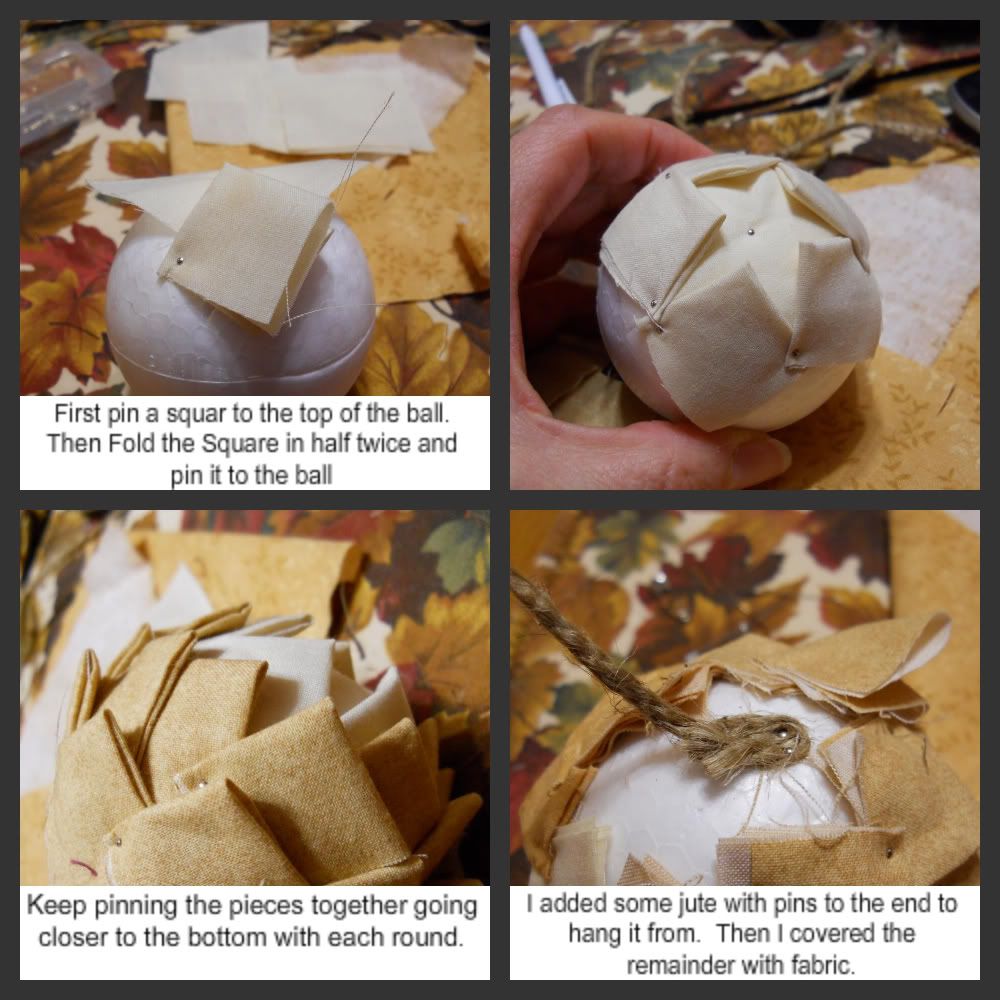 Keep doing this until you have the Styrofoam balls covered.
As you can see you can add different colours of fabric to the same ball. The I wanted to add a bow.
When making the bow, I used a Christmas Lace. I made the bow in the second frame and then made a bow without tails in the third frame to put behind the first bow. I also added a piece of lace to the hanger to make it fuller.
I glued a gold ring to the back of the bow. Then I used a little red lace as well for colour.