The last few blogs that I have done have been for fall and Halloween. I am going to switch it up a bit and decorate a candle and vase that I have had for over a year and didn't really do anything with it- other than put the candle inside.
I gathered some supplies that I would need: Some lace, a vase, a star, dress makers pins, jute, and the nuts that I had left since last Christmas.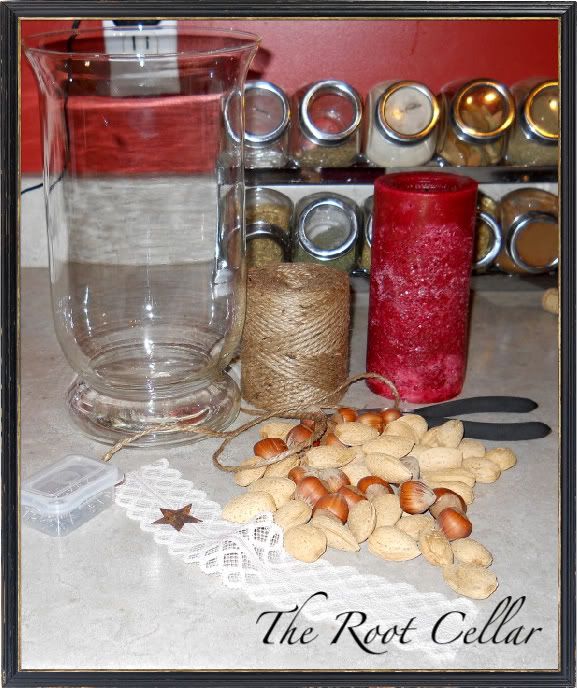 I filled the vase with the nuts. Then wrapped the lace. I used a small pin to hold the lace together at the join and the keep it on the candle
Then I added a jute bow.
I used another small pin and pinned the star onto the centre of the bow. One final step.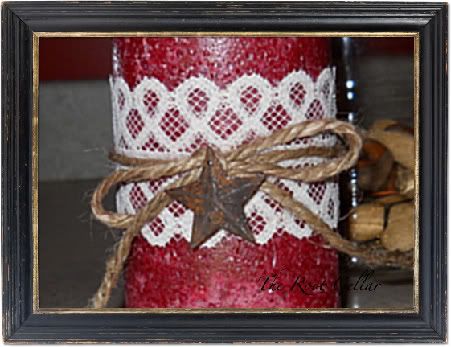 Add it to the vase with the nuts. I like it!